Find your internship in 60 seconds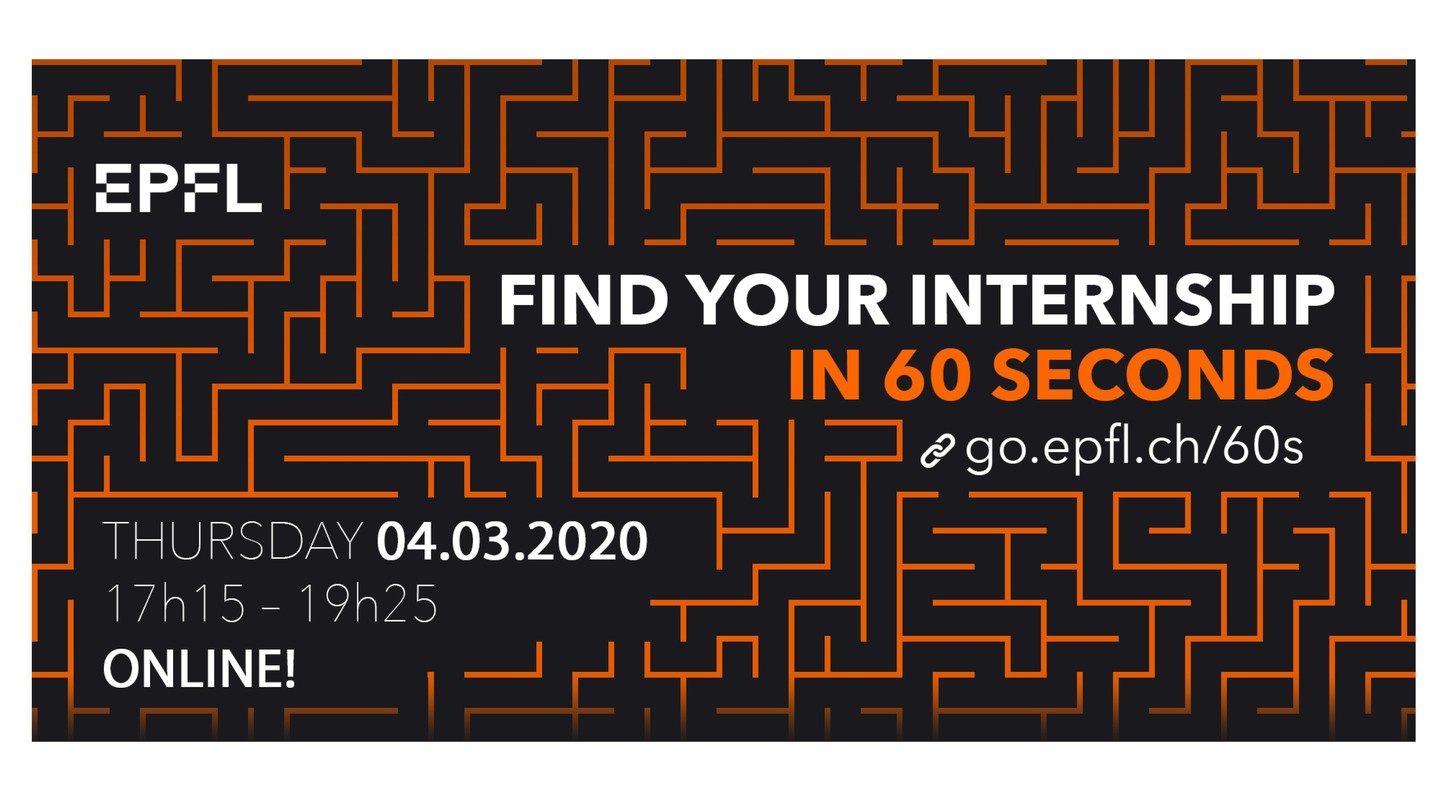 It will offer to students and companies based at EPFL Innovation Park the opportunity to meet and discuss all aspects related to internships on a virtual booth! This event targets EPFL master's students looking for internships between mid-July 2021 and February 2022, who will discover at a glance a choice of internships lasting from 4 to 6 months.

The exchange is designed to be relaxed and interactive. Students will have the opportunity to connect with the companies they are interested in and will be able to meet, discuss and chat directly to the internship supervisors.

Hosted by Careerfairy.io – an interactive live streaming platform – the format of the event is as follows:
a one-minute video per company presenting its activities and and encouraging students to apply for its mandatory internships
a virtual booth of 40 minutes per company to exchange with interested students
Students can view each company video and register for the virtual booths in order to meet the companies in which they are interested in. During the event, students can ask and upvote questions from their peers, to signal their interests to the company representatives.

Students from all sections, come in large numbers and be curious! All companies present are likely to hire you.

The presentations will be in English. Registration is mandatory to access the online event.
Practical information
General public
Registration required
This event is internal
Contact
Export Event
Event broadcasted in