Inaugural Lecture - Prof. Wenyu Gu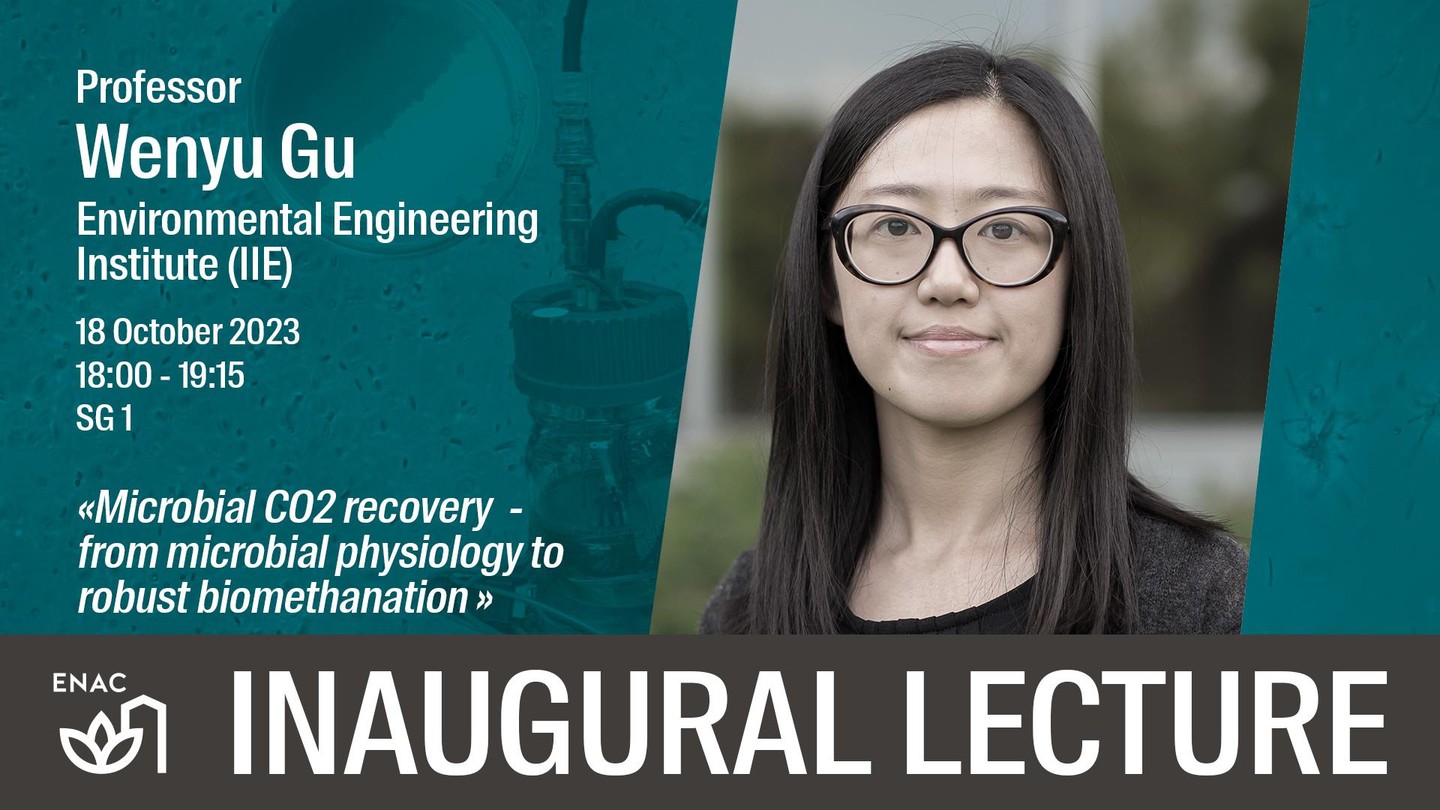 Event details
Date

18.10.2023

Hour

18:00

›

19:15

Speaker

Prof. Wenyu Gu

Location
Category
Inaugural lectures - Honorary Lecture
Event Language
English
Date: 18 October 2023
Time: 18:00 – 19:15
Introductions by the Dean, lectures by Prof. Sarah Nichols and Prof. Wenyu Gu. Followed by an Apero.
Place: SG 1
Zoom link


Title:
Microbial CO2 recovery – from microbial physiology to robust biomethanation 

Abstract
There is limitless potential in harnessing microorganisms for broad applications. The potential is rooted in microorganisms' versatile metabolic capability and wide physiological adaptation. At MICROBE, we aim to reveal fundamental principles governing the growth and metabolism of microorganisms to support the development of robust biotechnological processes. In this lecture, I will illustrate using a quantitative biology approach to understanding the physiology and resource allocation strategies in CO2 reducing microorganisms from past work, and how it could inform a better design of biological methanation process. To effectively mitigate global warming and climate change, there is an urgent need to transition from a fossil carbon-based to a CO2-based economy. To achieve effective CO2 conversion, metabolism of methanogenic archaea and acetogenic bacteria provides a unique opportunity to convert CO2 into useful fuels and chemical precursors with high selectivity at ambient conditions, eliminating the need for high energy-dependent chemical and separation processes. Such biocatalytic processes represent promising solutions to produce carbon-neutral commodity chemicals and fuels from CO2, in particular of compounds that are amenable for long-term energy storage for intermittent renewable energy sources (CH4). To promote the application of methanogen, we investigated how substrate flux (i.e., feed inflow) affects the metabolic activity and biomass synthesis of methanogens using a quantitative and systemic biology approach. Further, I will highlight ongoing research aimed at mechanistic understanding of anaerobic digestion process for the recycling of organic waste to chemical precursors. These examples underscore how MICROBE aims to enhance the use of microbes for diverse applications, including energy capture and resource recovery.

About the speaker
Wenyu Gu joined ENAC in January 2023, where she leads the Microbial Physiology and Resource Biorecovery Laboratory (MICROBE). Her research at EPFL aims to advance understanding of microbial processes to enhance their use for energy capture and resource recovery. In 2017 she received her PhD in Environmental Engineering from the University of Michigan, Ann Arbor (US). Following her doctoral studies she worked as a postdoctoral researcher at Stanford University focusing on CO2 reduction by anaerobic microbial processes. She was awarded the ProQuest Distinguished Dissertation Award for her PhD thesis and graduated with the Richard and Eleanor Towner Prize for distinguished academic achievement.
Links
Practical information
Informed public
Registration required
Contact
Export Event
Event broadcasted in