Luca Forcucci: Bodyscape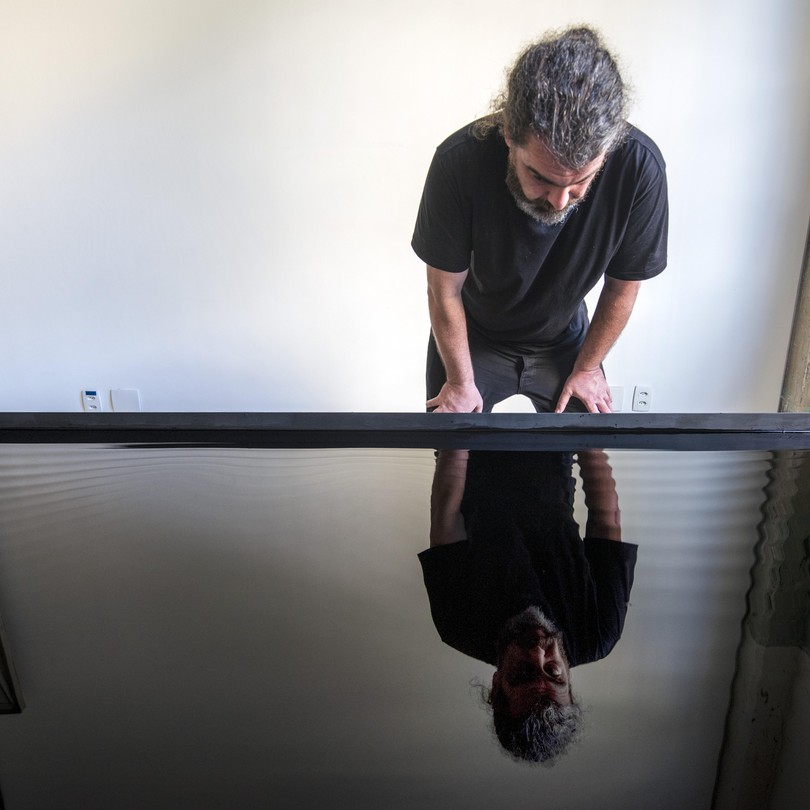 Event details
Date

18.01.2018

Hour

19:00

›

21:00

Speaker

Luca Forcucci

Location
Category
Cultural events
Swiss sound artist Luca Forcucci will perform his "Bodyscape" project within ArtLab's Mental Work experimental factory, further exploring possible interfaces between the body, the mind, and our digital environments.

Drawing on Pauline Oliveros' concept of "deep listening" as much as on Forcucci's own 2009 residency at EPFL's Brain Mind Institute (as part of Zürcher Hochschule der Künste ZHdK Artists-in-labs program program), "Bodyscape" is a site- specific electroacoustic composition for (blindfolded) bodies and soundscapes.

The project explores how sound can induce and influence visual mental imagery by directly impacting the listener's body. What one perceives visually as a result of sound is a virtual reality environment, entirely constructed by the participants' brains without any outside visual stimulus.

There's only sound, and the mental patterns it generates. Therefore the audience actively participates in the creation of the piece, as each mental landscape triggered by Forcucci's soundscapes are highly individual visual environments, only visible within one's mind.
Links
Contact
ArtLab Building
Station 22
CH - 1015 Lausanne +41 21 693 65 01
Export Event
Tags
brain
mind
sound
sound art
music
performance
ArtLab
Mental Work
Event broadcasted in