MT180: Public Selections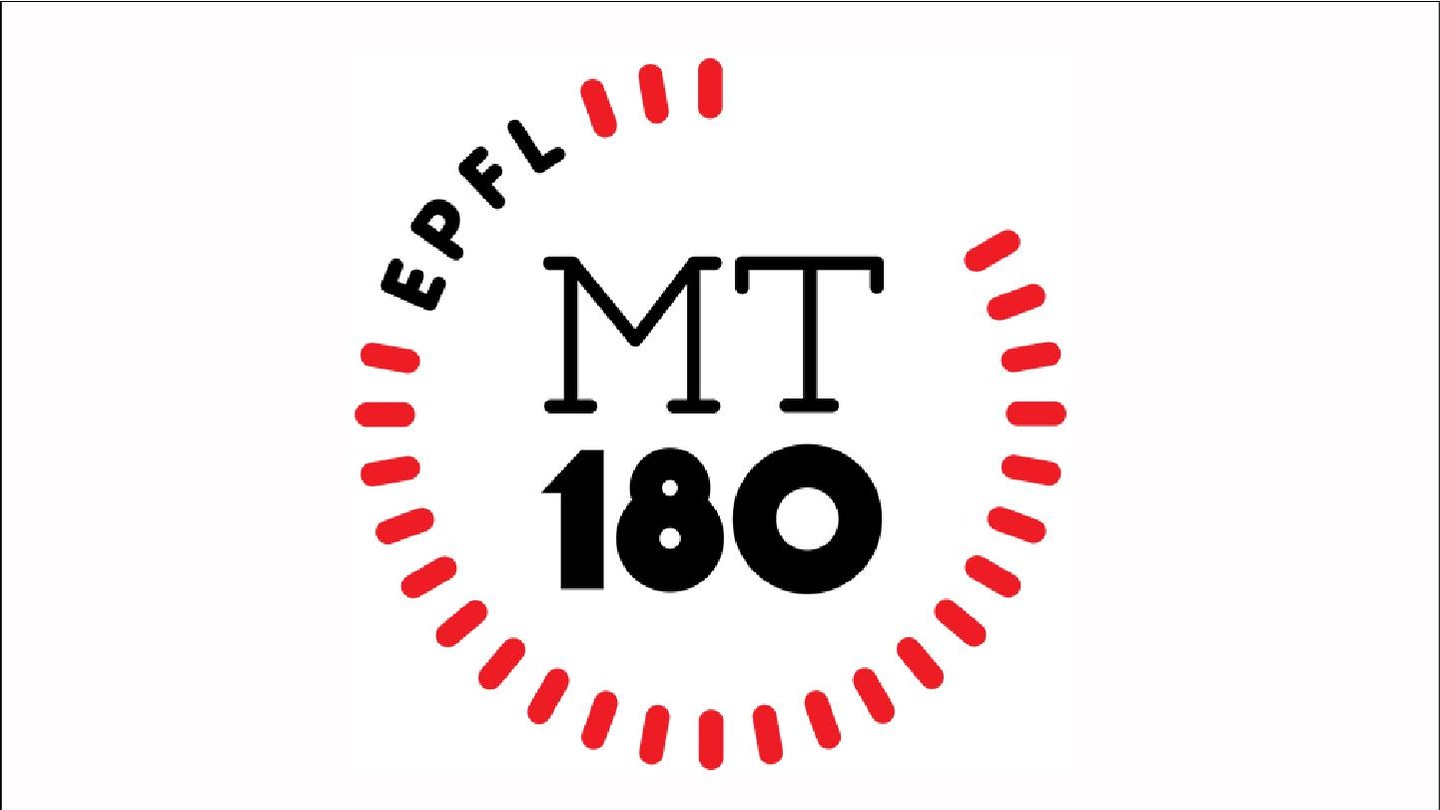 Event details
Date

18.01.2022

–

12:00

›

13:15

Speaker

PhD Students / doctorantes et doctorants

Location
Category
Public Science Events
Event Language
French, English
The selections of the contest My Thesis in 180 seconds (MT180) will be held on Wednesday 12 January, Tuesday 18 January and Friday 4 February 2022 face-to-face (not remote). For each participant, the goal is to present his or her research in simple, straightforward terms in 3 minutes before an audience. This is thus an exercise in popularizing the thesis and explaining it, in French or English, in a clear, concise and compelling manner – all with the support of a single slide !
The public is welcome to listen and encourage the candidates during the selections and nominate his/her favourite candidate. A prize of CHF 200 will be awarded after each selection session (12 January,m 18 January and 4 February) to the candidate selected by the public. Fourteen participants will be selected following the sessions for the EPFL Final which will take place on 24 March 2022.

The selections are not recorded or broadcast live to the public. Only the public on site can vote for the selections.

Opening of doors for the public:
12:00 to 12:15 - be on time ! Doors are closing at 12:15
Health measures :
COVID 2G certificate required for everyone to access the room. Identification required.
Hand disinfection required on entry. 
Face masks must be worn in the building and in the room at all times. Exception: PhD students may remove their masks during their presentation (distance 3.5 m from the public).
Food and drinks are not allowed in the building or in the room.
Running Order Selection 18 January
Harmina Vejayan, «Water Splitting on Copper» (EDCH, Prof. Rainer Beck) English
Eric Paic, «Strong and Microlensing of distant Quasars» (IPHYS, Prof. Frédéric Courbin) Français
Adélie Garin, «From Trees to Barcodes and Back Again: A Combinatorial, Probabilistic and Geometric Study of a Topological Inverse Problem» (EDMA, Prof. Kathryn Hess) Français
Renato Zanetti, «Wearable Systems for Real-time Personalized Monitoring of Neurological Disorders» (EDEE, Prof. David Atienza) English
Celia Hacker, «k-simplex2vec: a simplicial extension of node2vec» (EDMA, Prof. Kathryn Hess) Français
Herberto Dhanis, «Modulating Hallucinations in Parkinson's Disease» (EDNE, Prof. Olaf Blanke & Dimitri Van De Ville) English
Laura Hermans, «Long-Term imaging of the ventral nervous system in behaving adult Drosophila» (EDBB EPFLInnovators, Prof. Pavan Ramdya and Prof. Selman Sakar) Français
Leonardo Rocha, «Deciphering the role of a virulence-associated system in Vibrio cholerae» (EDMS, Prof. Melanie Blokesch) English
Connor Firth, «Robust High Efficiency Artificial Photosynthesis using Organic Semiconductors» (EDCH, Prof. Kevin Sivula) English
Lukas Huber, «Learned and Reactive Robot Motion in Consideration of Convergence Constraints» (EDRS, Prof. Aude Billard) English
https://go.epfl.ch/mt180
Links
Organizer
Service de promotion des sciences / Science Outreach Departement
Contact
Export Event
Tags
MT180
Public Selections
EPFL
SPS
Event broadcasted in