Inaugural lectures - Honorary Lecture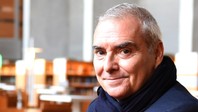 17:15-18:00
Auditorium C du STCC
Depuis la Bibliothèque nationale de France à Paris, en passant par l'université féminine d'Ewha à Séoul, la future gare de Villejuif pour le Grand Paris Express ou le Gangnam International Transit Center à Séoul, Dominique Perrault n'a de cesse d'explorer une architecture qui pénètre le territoire, inscrite dans la géographie et l' « épiderme » ...
Read more about "Groundscape(s)"
By
prof. Dominique Perrault (EPFL)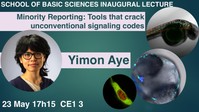 By
Prof. Yimon Aye, ISIC - Inaugural Lecture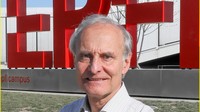 17:15
CO1
Engineering is about people! While preparing my lectures and advising my PhD students, I naturally came across many exceptionally creative figures. Most are of course famous and well known, they developed « mainstream » science and technology. Some of these figures, however, have been quite forgotten, maybe just because they were ahead of their time ...
Read more about "Drowned in Mainstream"
Sciences Activities for Youth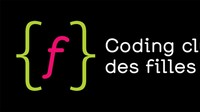 10:00-16:30
BS 260
Le Coding Club des filles organise deux sessions de l'atelier Minitel le 4 mai 2019, sur le campus de l'EPFL: Session 1: 10h à 12h30 Session 2: 14hà 16h30. Il reste encore quelques places pour des filles de 11 à 15 ans. Les débutantes sont les bienvenues ! Inscriptions obligatoires: lien sur le formulaire
Read more about "Atelier Minitel à Lausanne"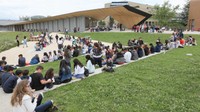 09:00-16:00
EPFL
On June 8th over 80 classes will be on the EPFL site ! Every year, 7th and 8th grade schools are invited to EPFL for a day to discover sciences and technology. Registration is compulsory. Thank you for visiting our website to get more information. And a warm THANK YOU to all professors, researchers, scientific ...
Read more about "Classes' Day"
By
Plusieurs intervenant-e-s de l'EPFL
Exhibitions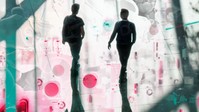 By
Olivier Christinat, Bogdan Konopka, Catherine Leutenegger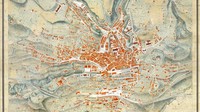 14:00-17:00
GR A3 31, GR A3 30, GR B3 30 et GR A3 32
Le Design Project a pour but de mettre en pratique les connaissances des étudiants de Master 1e année SIE dans un projet issu de la pratique. Il se déroule sur le semestre de printemps et il se termine par une présentation orale des étudiants, ainsi qu'une exposition de Posters.
Read more about "Design Project - Présentations orales"
By
Etudiants de Master, 1e année SIE