Conferences - Seminars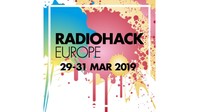 13:00-16:30
CO 120
Demonstrations have been used to make lectures more interesting and accessible for a very long time – but is there any point in investing time and effort into demonstrations in the age of smartphones and instant YouTube clips? This workshop will discuss this question, as well as give practical tips on designing and using demonstrations ...
Read more about "Lecture Demonstrations in the age of YouTube"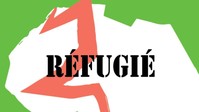 12:15-13:10
CM 1 120
Persécuté pour des raisons politiques, Emmanuel MBOLELA fuit en 2002 la République Démocratique du Congo (Kinshasa). Il a dû prendre le chemin de l'exil et traverser de nombreux pays ainsi que le désert. Il a lui-même affronté les difficultés que les migrants rencontrent aujourd'hui lors de leur migration : racket des douaniers, business des passeurs, ...
Read more about "6 ans de fuite, un réfugié raconte"
Cultural events

By
Orchestre de la Suisse Romande (OSR)