Exhibitions

Archizoom
CO-OPERATE En réunissant des constructeurs, architectes, agriculteurs, artistes, artisans et ingénieurs convaincus que l'empathie et la collaboration sont la base de tout travail de qualité, le bureau d'architecture Case Design de Mumbai créée les conditions qui permettent d'édifier des lieux dédiés à l'hospitalité, l'interaction sociale, la réflexion, le jeu, les rituels, l'isolement, l'efficience et le ...
Read more about "Case Design - A School in the Making"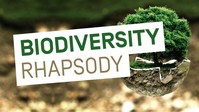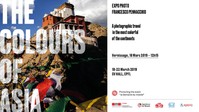 Hall SV
"90 days, 6 countries, 16k photos on my memory cards and the deep sensation to have experienced something unique. A journey among cultures, religion and enriching people. But most of all, a trip amongst colours. Of the people's eyes, of women's saris, of the desert sand. An entirely new way to define and understand colour, ...
Read more about "Exposition Photo - Colors of Asia"