Inaugural lectures - Honorary Lecture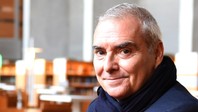 17:15-18:00
Auditorium C du STCC
Depuis la Bibliothèque nationale de France à Paris, en passant par l'université féminine d'Ewha à Séoul, la future gare de Villejuif pour le Grand Paris Express ou le Gangnam International Transit Center à Séoul, Dominique Perrault n'a de cesse d'explorer une architecture qui pénètre le territoire, inscrite dans la géographie et l' « épiderme » ...
Read more about "Groundscape(s)"
By
prof. Dominique Perrault (EPFL)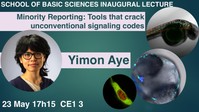 By
Prof. Yimon Aye, ISIC - Inaugural Lecture
Public Science Events
Dans la suite des dispositifs arts-sciences qui se développent en Europe, la revue espacestemps.net transpose ses réflexions depuis le cadre académique de l'EPFL vers le théâtre de Vidy. Cette démarche hors les murs s'inscrit dans le cadre du colloque Rythmes en Sciences Sociales qui aura lieu à l'EPFL les 9 et 10 mai 2019. Au ...
Read more about "Rythmes en Sciences Sociales"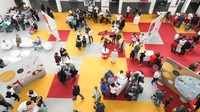 10:00-17:00
EPFL Valais-Wallis, Sion
Le weekend du 18 et 19 mai, Scientastic, le Festival des Sciences de l'EPFL, vous donne rendez-vous à Sion sur le site EPFL Valais-Wallis sur la thématique du numérique. Ateliers pour les jeunes, conférences, visites de labo ... tout un programme qui se trouvera tout prochainement sur la page scientastic.epfl.ch En attendant, vous pouvez télécharger ...
Read more about "Scientastic à Sion"
Sciences Activities for Youth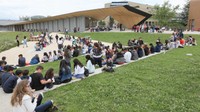 09:00-16:00
EPFL
On June 8th over 80 classes will be on the EPFL site ! Every year, 7th and 8th grade schools are invited to EPFL for a day to discover sciences and technology. Registration is compulsory. Thank you for visiting our website to get more information. And a warm THANK YOU to all professors, researchers, scientific ...
Read more about "Classes' Day"
By
Plusieurs intervenant-e-s de l'EPFL
Exhibitions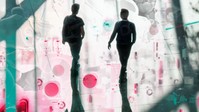 By
Olivier Christinat, Bogdan Konopka, Catherine Leutenegger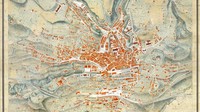 14:00-17:00
GR A3 31, GR A3 30, GR B3 30 et GR A3 32
Le Design Project a pour but de mettre en pratique les connaissances des étudiants de Master 1e année SIE dans un projet issu de la pratique. Il se déroule sur le semestre de printemps et il se termine par une présentation orale des étudiants, ainsi qu'une exposition de Posters.
Read more about "Design Project - Présentations orales"
By
Etudiants de Master, 1e année SIE
Cultural events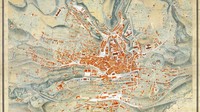 17:00-20:00
SG 1212
Exhibition opening The Living City - Park Systems from Lausanne to Los Angeles Before the industrial agenda of urban design, broadly promoting technology and economy, there was the social agenda of civic design, creating ecology and community. This exhibition presents a chronological overview of the evolution of civic design as evidenced in the work that ...
Read more about "Exhibition Opening The Living City"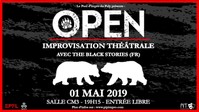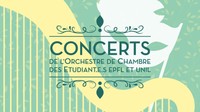 18:00-20:00
Grange de Dorigny
Afin de proposer à nos membres des souvenirs inoubliables, nous nous sommes donnés comme but de représenter le monde musical au festival Fécule, rassemblant les meilleurs organisme de culture du campus. Habitué à soutenir les jeunes musiciens en embauchant des étudiants de la Haute Ecole en tant que renforts, nous servirons ce semestre de tremplin ...
Read more about "L'OChE a plus d'une corde à sa harpe"
Celebrations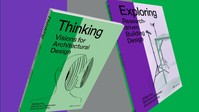 17:45-22:00
Smart Living Lab
Vernissage of the books Thinking, Visions for Architectural Design and Exploring, Research-driven Building Design, on 8 May 2019, at the Smart Living Lab. Upon invitation. These two books, edited by Prof. Marilyne Andersen and Prof. Emmanuel Rey with Park Books, are the first of a series entitled «Towards 2050» which aims to showcase the Smart ...
Read more about "Towards 2050"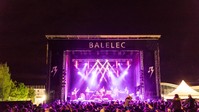 19:00-04:00
Campus EPFL
Le 10 mai, le campus de l'EPFL se transformera en un gigantesque festival de musique ! De l'électro, du rock, du rap, du reggae, du hip-hop, réparti sur trois scènes live et deux scènes DJ ; plus d'une vingtaine d'artistes et près de 15'000 personnes réunies… tout cela en une soirée seulement ! Balélec c'est ...
Read more about "Festival Balélec"
Movies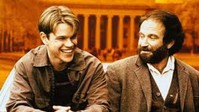 Management Board meetings