Exhibitions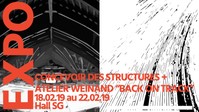 08:00-15:00
Hall SG
Exposition des travaux des étudiants en architecture produits lors des cours "Concevoir des Structures" (BA5) et l'Atelier Weinand "Back On Track" (MA1). Dispensés le long du semestre d'Automne, ces cours permettent de découvrir et d'approfondir la conception de la structure par l'exercice du projet architectural. Les sujets de cette année concernent des programmes sportifs de ...
Read more about "EXPO Concevoir des Structures + Atelier Weinand "Back on Track""

Archizoom
CO-OPERATE En réunissant des constructeurs, architectes, agriculteurs, artistes, artisans et ingénieurs convaincus que l'empathie et la collaboration sont la base de tout travail de qualité, le bureau d'architecture Case Design de Mumbai créée les conditions qui permettent d'édifier des lieux dédiés à l'hospitalité, l'interaction sociale, la réflexion, le jeu, les rituels, l'isolement, l'efficience et le ...
Read more about "Case Design - A School in the Making"

Internal trainings

13:00-16:30
CO 120
What are good reasons to flip a class? What do students and teachers actually do in a flipped class? This workshop will introduce the participants to the various forms of flipped classroom designs and to the different instructional techniques that can be used. Hands-on activities will allow the participants to work on the design of ...
Read more about "Flipping a Class from 0 to 180"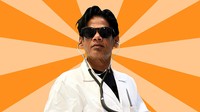 09:30-11:30
RLC A1 230
This workshop is for people who want to start using Zotero, a free tool that enables to collect, organize and share bibliographic references. Zotero spares its users from spending troublesome hours on the creation of a bibliography. Very useful for anyone who writes reports or theses, Zotero will be useful all along the curriculum and ...
Read more about "Up to speed with Zotero"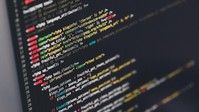 18:00-20:00
CM 0 9
Do you want to create documents with the help of LaTeX ? Come to our workshop and test LaTeX live ! You will learn to : Create a document Manage your bibliography within LaTeX Insert mathematical and chemical elements With structure long documents You will need to take your own laptop to this workshop Workshop ...
Read more about "Introduction to LaTeX (English version)"