Inaugural lectures - Honorary Lecture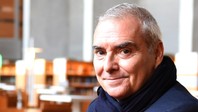 17:15-18:00
Auditorium C du STCC
Depuis la Bibliothèque nationale de France à Paris, en passant par l'université féminine d'Ewha à Séoul, la future gare de Villejuif pour le Grand Paris Express ou le Gangnam International Transit Center à Séoul, Dominique Perrault n'a de cesse d'explorer une architecture qui pénètre le territoire, inscrite dans la géographie et l' « épiderme » ...
Read more about "Groundscape(s)"
By
prof. Dominique Perrault (EPFL)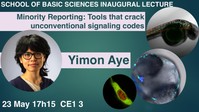 By
Prof. Yimon Aye, ISIC - Inaugural Lecture
Sciences Activities for Youth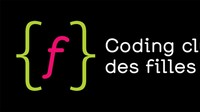 10:00-16:30
BS 260
Le Coding Club des filles organise deux sessions de l'atelier Minitel le 4 mai 2019, sur le campus de l'EPFL: Session 1: 10h à 12h30 Session 2: 14hà 16h30. Il reste encore quelques places pour des filles de 11 à 15 ans. Les débutantes sont les bienvenues ! Inscriptions obligatoires: lien sur le formulaire
Read more about "Atelier Minitel à Lausanne"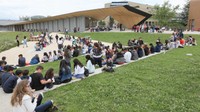 09:00-16:00
EPFL
On June 8th over 80 classes will be on the EPFL site ! Every year, 7th and 8th grade schools are invited to EPFL for a day to discover sciences and technology. Registration is compulsory. Thank you for visiting our website to get more information. And a warm THANK YOU to all professors, researchers, scientific ...
Read more about "Classes' Day"
By
Plusieurs intervenant-e-s de l'EPFL
Exhibitions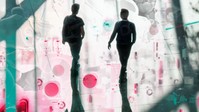 By
Olivier Christinat, Bogdan Konopka, Catherine Leutenegger
Call for proposal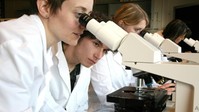 Want to tackle the major challenges of sustainable food supply? EPFL and ETH Zurich have launched Future Food – A Swiss Research Initiative ("Future Food Initiative") in cooperation with Bühler, Givaudan and Nestlé, to further expand research and education in the area of food and nutrition sciences. The fellowship program is a major pillar within ...
Read more about "Future Food Initiative"
Celebrations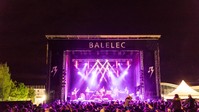 19:00-04:00
Campus EPFL
Le 10 mai, le campus de l'EPFL se transformera en un gigantesque festival de musique ! De l'électro, du rock, du rap, du reggae, du hip-hop, réparti sur trois scènes live et deux scènes DJ ; plus d'une vingtaine d'artistes et près de 15'000 personnes réunies… tout cela en une soirée seulement ! Balélec c'est ...
Read more about "Festival Balélec"
Movies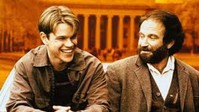 Miscellaneous