Inaugural lectures - Honorary Lecture

By
Prof. Pierre-André Farine, ESPLAB (IMT)
Public Science Events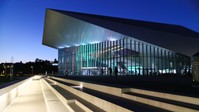 10:00-18:00
STCC 2 52
Nous sommes très heureux de vous accueillir à la 6ème édition du Salon des Technologies et de l'Innovation de Lausanne. Seront présentés les start-up, laboratoires, entreprises les plus innovantes de Suisse. Vous aimez les nouvelles technologies? Elon Musk est votre idole? Vous avez deux jambes? Venez les rencontrer autour de stands intéractifs. Vous decouvrirez d'étonnantes ...
Read more about "SALON DES TECHNOLOGIES ET DE L'INNOVATION DE LAUSANNE"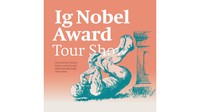 18:00-20:00
Forum Rolex
The Ig Nobel Awards honor research that makes people laugh, then think. With Marc Abrahams Father of the annual Ig Nobel Prize ceremony and editor of Annals of Improbable Research Claire Rind, Institute of Neuroscience, Newcastle University, UK 2005 Peace Prize winner — Monitoring a brain cell of a locust while that locust watches selected ...
Read more about "Ig Nobel Award Tour Show 2019"
By
Marc Abraham, Claire Rind, Marc Fardin, Mark Dingemanse
Exhibitions

Archizoom
CO-OPERATE En réunissant des constructeurs, architectes, agriculteurs, artistes, artisans et ingénieurs convaincus que l'empathie et la collaboration sont la base de tout travail de qualité, le bureau d'architecture Case Design de Mumbai créée les conditions qui permettent d'édifier des lieux dédiés à l'hospitalité, l'interaction sociale, la réflexion, le jeu, les rituels, l'isolement, l'efficience et le ...
Read more about "Case Design - A School in the Making"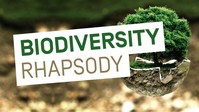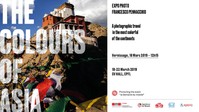 Hall SV
"90 days, 6 countries, 16k photos on my memory cards and the deep sensation to have experienced something unique. A journey among cultures, religion and enriching people. But most of all, a trip amongst colours. Of the people's eyes, of women's saris, of the desert sand. An entirely new way to define and understand colour, ...
Read more about "Exposition Photo - Colors of Asia"
Call for proposal
Rare Disease Models and Mechanisms-Europe registry open for registration "Solve-RD – Solving the unsolved Rare Diseases" is a large European research project funded by the EU for five years (2018-2022) under Horizon 2020. The consortium is collaborating with European reference networks (ERNs) to improve the diagnosis of rare diseases. Solve-RD is about to establish a ...
Read more about "Rare Disease Models and Mechanisms-Europe registry open for registration"
Miscellaneous