Biblio 2030: Building a more sustainable and inclusive library
Until June 30, 2022, the EPFL Library presents the participative exhibition "Biblio 2030: Building a more sustainable and inclusive library".
Discover how the EPFL Library contributes to the 17 Sustainable Development Goals (SDGs) of the UN 2030 Agenda.
Take part in the exhibition and help the Library to better respond to the UN's call by submitting your ideas and proposals on go.epfl.ch/idees.


17 Sustainable Development Goals
The SDGs are a global call to action to eradicate poverty, protect the planet, and improve the daily lives of citizens around the world, while opening up opportunities for the future. The 17 SDGs were adopted in 2015 by all member states of the UN, including Switzerland. A 15-year plan aims to achieve these goals.
This universal agenda gathers the three aspects of sustainability: social needs, the environment and the economy. The 17 goals are at the heart of the Agenda: from the eradication of poverty and hunger to the promotion of peace and justice, the guarantee of quality education, and measures for climate protection and responsible consumption.
The statement: We must work together to meet these challenges.
The motto: No one should be left behind!







The key role of libraries
As cultural and educational institutions open to all, libraries directly contribute to the achievement of these goals. They guarantee free and universal access to information and thus provide the necessary means to shape reality in a sustainable way. As an academic and scientific library, the EPFL Library is committed to the democratic sharing and open dissemination of scientific knowledge.
The Library is actively involved in the Open Science movement, whose goal is to make scientific research accessible to everyone, at all levels of society. This exhibition is an opportunity for the EPFL Library to show how its actions fit into the 2030 Agenda and to reassert its commitment in favor of sustainability, diversity and inclusion.


A call to the public
Because sustainable development is everyone's concern, the EPFL Library has launched a call to its public. With your ideas and proposals, help the Library to better respond to the UN's call to achieve the 17 SDG's. Visit go.epfl.ch/idees to submit your ideas and to discover the proposals of other participants. To thank you for your participation, you can pick-up a small gift at the Library desk.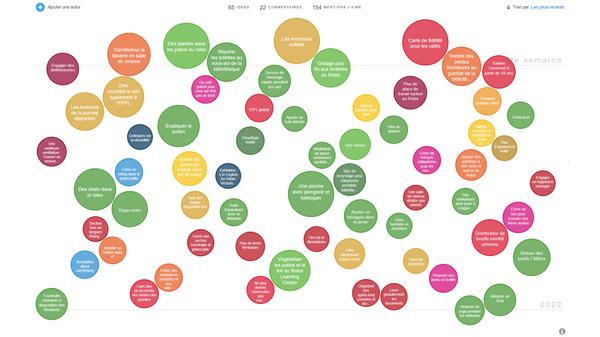 Document choice
In addition to the exhibition, a document choice prepared by the librarians is displayed in the Espace Decouverte of the Library. Discover about fifty books to pursue your thoughts for a more sustainable future. Don't hesitate to consult and borrow the documents. The selection of documents is available online at go.epfl.ch/durable.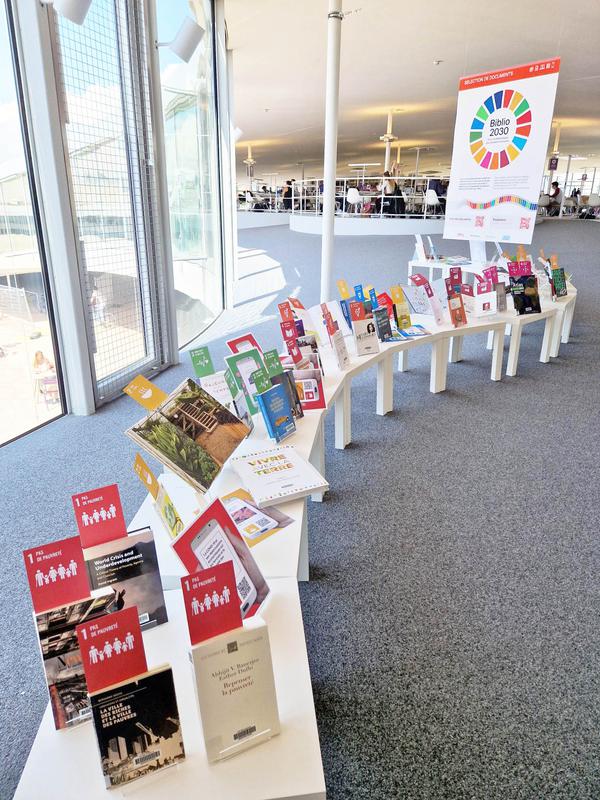 Practical information
Free exhibition open to all
Contents are only available in French
May 9 to June 30, 2022 | 7 a.m. to midnight
Rolex Learning Center | EPFL Library
go.epfl.ch/biblio2030
Contact
Export Event
Tags
durabilité
diversité
inclusion
Event broadcasted in