Claude Nicollier, Grand Témoin of the Global Issues course in 2021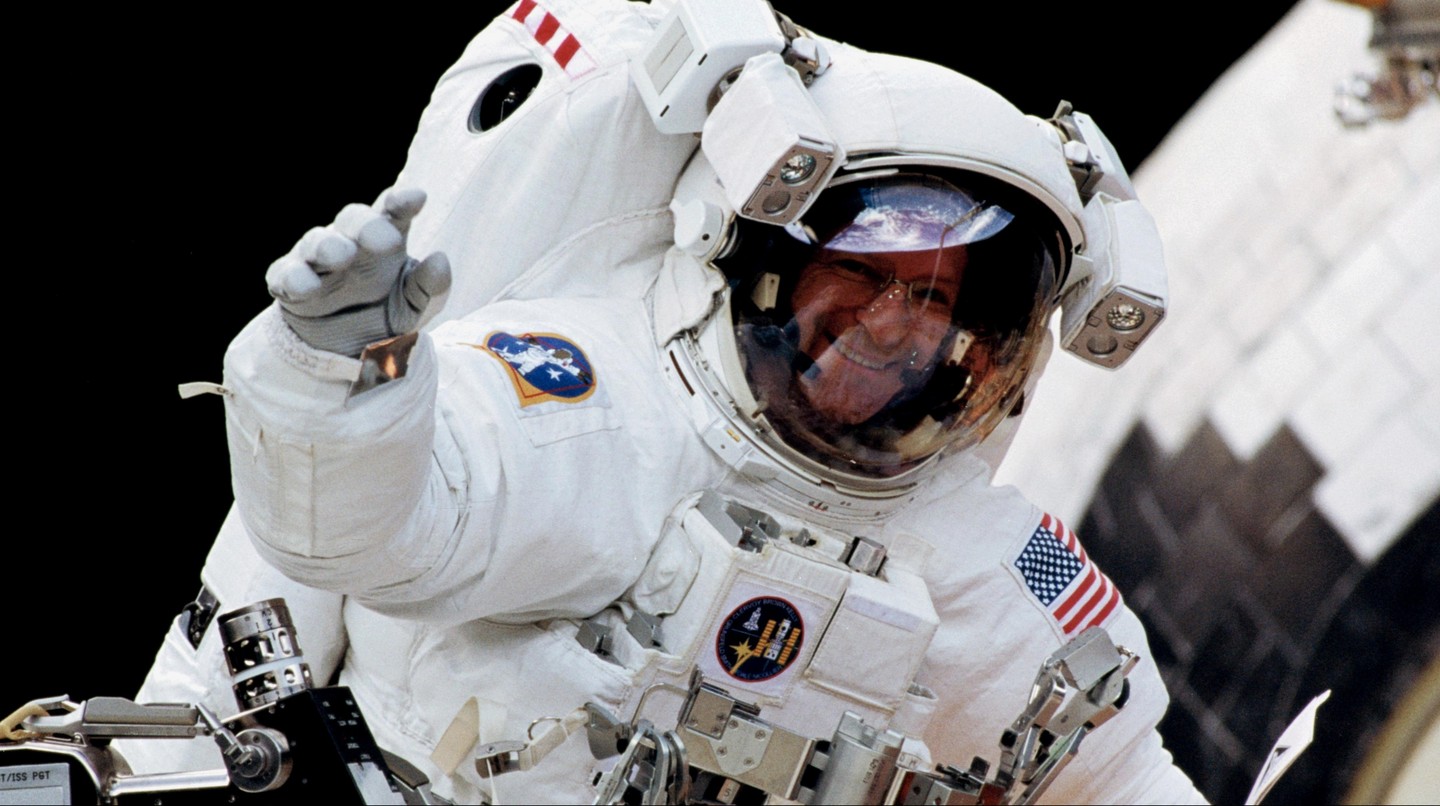 Event details
Date and time

02.03.2021

–

17:15

›

19:00

Place and room
Online
https://epfl.zoom.us/j/89431494435
Speaker

Claude Nicollier, Pierre Dillenbourg, Béla Kapossy, Anne Laure Gannac (modération)

Category
Conferences - Seminars
The Grand Témoin ceremony is the culmination of the "Global Issues" course offered by the College of Humanities to all EPFL students in propedeutics (1st year of Bachelor studies). It recognizes the best student work from the year and invites a leading figure to give a lecture tied to global issues in his or her area of specialization. This year, we have the great pleasure to welcome Claude Nicollier for a lecture entitled "Useful Space."

PROGRAM:
17h15 : Welcome and presentation of outstanding student work
Remarks from Pierre Dillenbourg, Associate Vice President for Education
Remarks from Béla Kapossy, Dean of the College of Humanities
 
18h00 : Lecture by Claude Nicollier "Useful Space."
 
18h30 : Question and Answer with Claude Nicollier (written questions can be submitted beforehand, using this form)
>Zoom link for the ceremony - Tuesday March 2 - 17:15 or 18:00
The ceremony is public.
________________________________________________________________

The three outstanding students works: ________________________________________________________________

The "Global Issues" course:  
This course is organized by the College of Humanities and reaches all EPFL students in the first year of the Bachelor program. It provides an interdisciplinary perspective on six current themes: food, climate, communication, energy, mobility, and health.

Each course is taught by a pair of instructors, including one expert in natural sciences and engineering and one expert in social and human sciences. In the second half of the semester, the students work in teams to complete a project related to the theme that they have selected, which they present through a poster. The best poster from each group is recognized during this annual Grand Témoin ceremony.
________________________________________________________________

Claude Nicollier, Grand Témoin 2021 :
Claude Nicollier became a researcher in astrophysics after completing studies in physics in Lausanne and astrophysics in Geneva. He also trained as a military pilot, an airline pilot, and a test pilot (Empire Test Pilot's School, Boscombe Down, Royaume Uni).

In 1978, Claude Nicollier was selected to participate in the first group of astronauts for the
European Space Agency (ESA). He then joined NASA's Johnson Space Center in Houston for comprehensive training on the American Space Shuttle, through an agreement between the ESA and NASA. After several years of training and after undertaking a range of activities in Houston, he completed four missions in space between 1992 and 1999, including two visits to the Hubble Telescope for repair and maintenance work on this instrument in orbit.  During his final mission, he completed an extravehicular spacewalk of more than eight hours in order to exchange defective components of the spatial telescope. He spent more than 1000 hours in space during these four missions.

He is currently a member of Space Innovation (formerly Swiss Space Center) in Lausanne and honorary professor at EPFL, where he offers a master's course entitled "Space mission design and operations".

His lecture on 2 march at 18:00: "Useful space"
How can spatial research and exploration help to confront world issues, in particular global warming? With the aid of images, Claude Nicollier will present his perspective on the ways in which the space sector engages with the problem of sustainability and on the fundamental role that this sector must play in the battle against climate change.

>Zoom link for the ceremony - Tuesday March 2 - 17:15 or 18:00
The ceremony is public.