CLIMACT Seminar Series - Ian Delaney & Esther Breuninger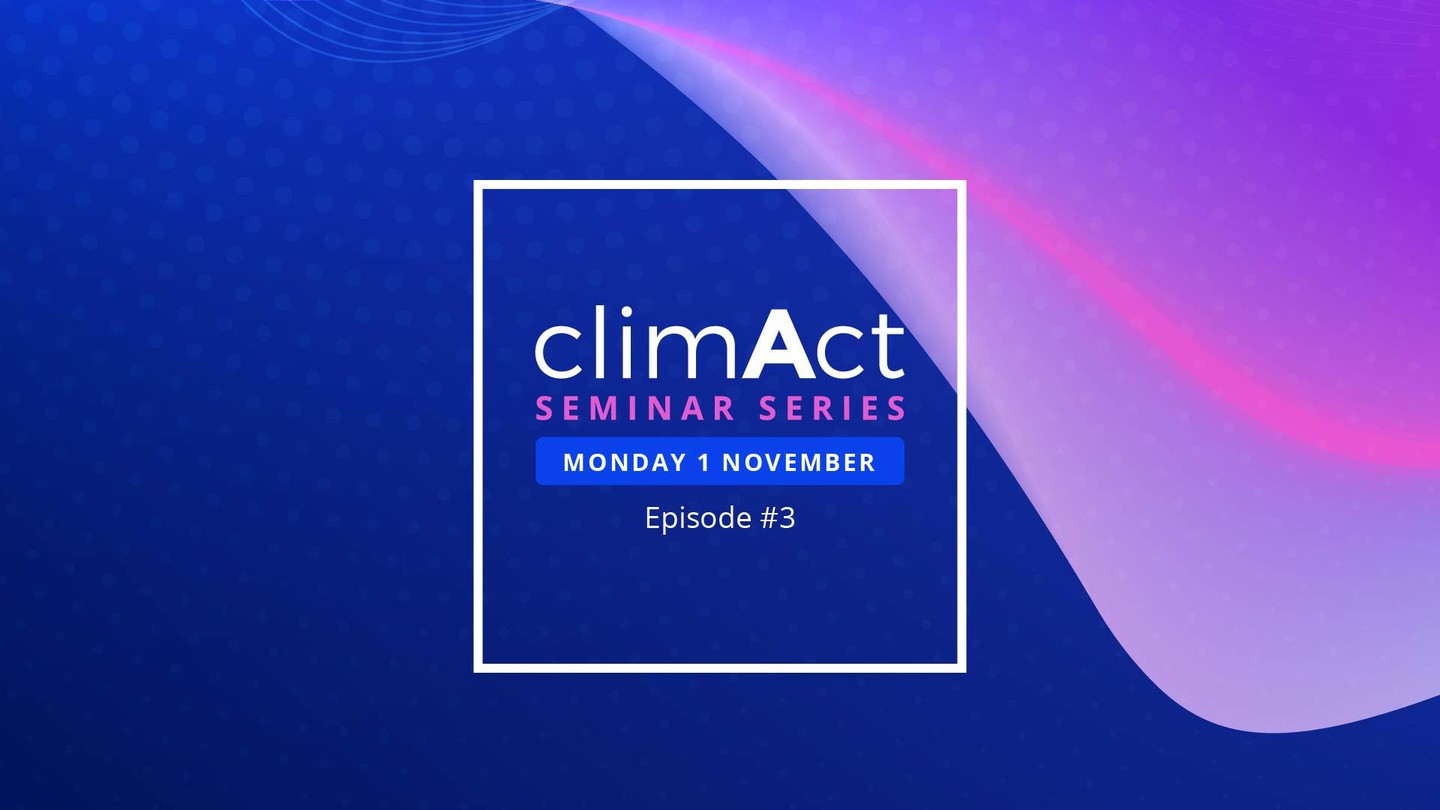 Event details
Date

01.11.2021

–

12:00

›

13:00

Speaker
Ian Delaney, lecturer at the Institute of Earth Surface Dynamics, UNIL
Esther Breuninger, PhD student in Inorganic Environmental Geochemistry at the ETH Zürich and Eawag, Swiss Federal Institute of Aquatic Science and Technology
Location
Online
Category
Conferences - Seminars
Event Language
French, English
The CLIMACT seminar series "How to move forward and act on climate change" is an interactive online event. It takes place twice a month, every second Monday during your lunch break, with two new speakers. Each episode aims to strengthen the dialogue and collaboration between key UNIL and EPFL scientists, swiss politicians, entrepreneurs and various actors from the civil society, through collective reflection. A wide range of climate change-related topics will be discussed, integrating perspectives from all sectors and academic disciplines in order to generate new leads and initiatives towards systemic solutions. Participants are welcome to take part in the discussion in English or French.

Beginning to understand a changing landscape: insights from a long boat trip in the Arctic
By Ian Delaney, lecturer at the Institute of Earth Surface Dynamics, UNIL

How do landscapes in the Arctic respond to increased glacier melt and retreat? As the climate warms, what changes should we expect? Can existing research on Swiss glaciers contribute to a better understanding of the Arctic?

Glaciers impact landscapes by eroding their bedrock and creating sediment. As glacier melt increases, erosion will change.  A number of parallels can be drawn between the processes in the Swiss Alps glaciers, where some baseline knowledge exists, and glaciers in the Arctic. Yet, still much needs to be learned on the relationship between glacier erosion and climate in the Arctic, a topic we currently know very little about.

Get firsthand insights with Ian Delaney, a member of the summer 2021 Arctic Century Expedition. Bringing together peers from around the world, this unique 5-week expedition made it possible to visit hard-to-access field sites and collect rare data. For Dr. Delaney, this expedition was an opportunity to collect records of erosion and glacier condition in the Russian Arctic, which may yield insights into this region's past landscapes.

Trace element cycling in the atmosphere: implications for nutrition and health
By Esther Breuninger, PhD student in Inorganic Environmental Geochemistry at the ETH Zürich and Eawag, Swiss Federal Institute of Aquatic Science and Technology

Atmospheric deposition delivers essential but also toxic trace elements to ecosystems including agricultural soils. The concentration and chemical form (speciation) of these elements in the environment is an important factor that controls exposure to these elements, for example via nutrition. What factors control the concentration and speciation of health-relevant trace elements?

Esther Breuninger will discuss some of the key elements that can contribute to understand and predict how trace element cycles respond to environmental and climate change and how this will affect health and nutrition.
Organizer
Julia Steinberger, University of Lausanne
Athanasios Nenes, EPFL
Contact
Export Event
Tags
Climate Change
Climact