EPFLoop : Pod unveiling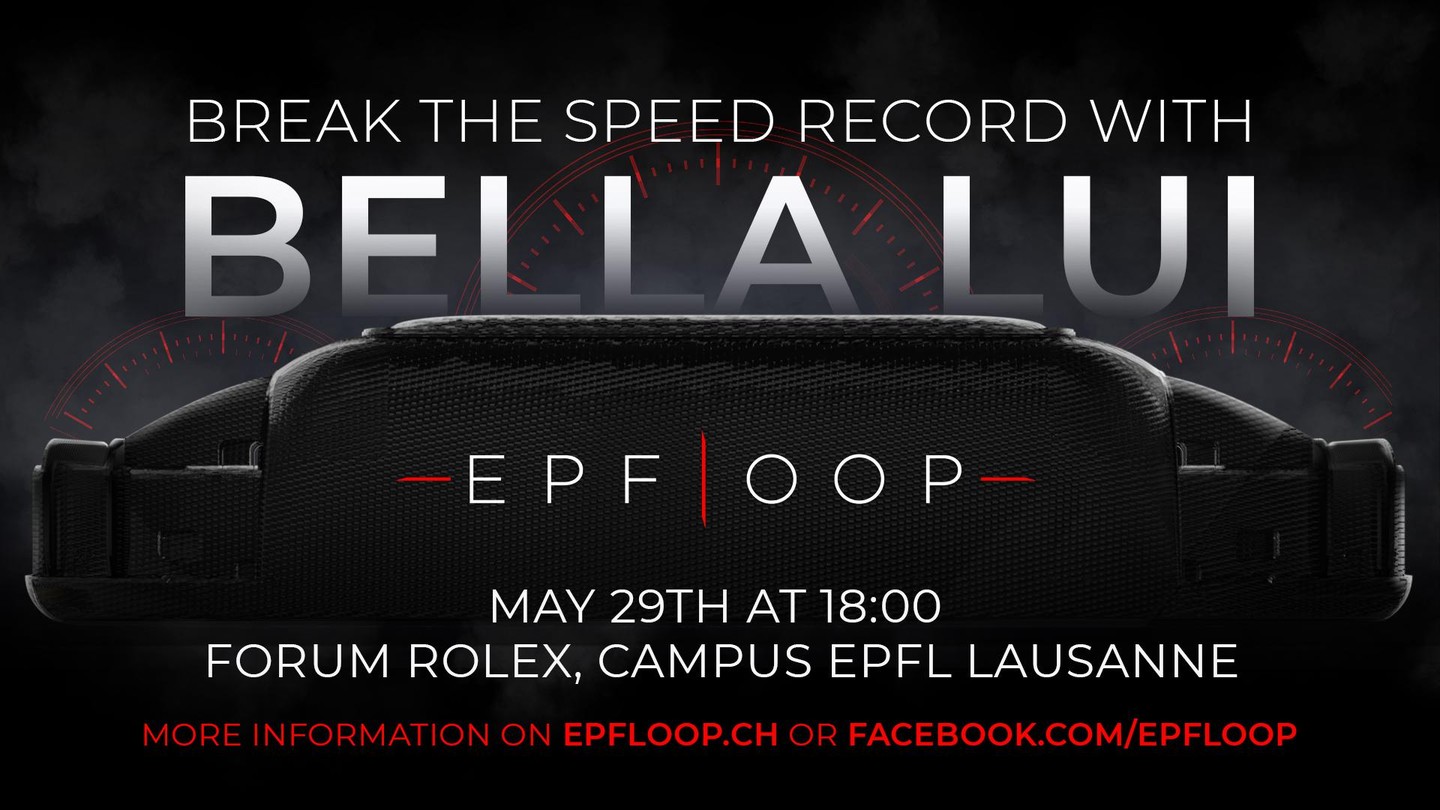 Event details
Date and time

29.05.2019

–

18:00

›

19:30

Place and room
Category
Conferences - Seminars

Save the date! The EPFLoop Team is going to unveil Bella Lui, their new Pod, next May 29.

Join us for this event at 6pm on campus, at the Forum Rolex (Rolex Learning Center).

Please be aware that there will be only a limited number of spots for this event. Doors open at 5.30pm, so come early!

Can't make it? Don't worry, the event will be livestreamed – more information to come.

The EPFLoop Team

Thank you to our sponsors:
Platinum: Association des communes de Crans-Montana (ACCM), BOBST, Ecole polytechnique fédérale de Lausanne (EPFL)
Gold: COMSOL-Multi Physics, Gurit
Major: BRUSA Elektronik AG, jobs.ch, Holy Cow! Gourmet Burger Company, Valélectric Farner SA, Meggitt, LEMO Connectors
Starter: National Instruments, Forum EPFL, Leclanché, Allite Inc, HHO, item Industrietechnik, LEM, Coloral, Storyboard Studio

The conference language is English.