Ig Nobel Award Tour Show 2020
Cancelled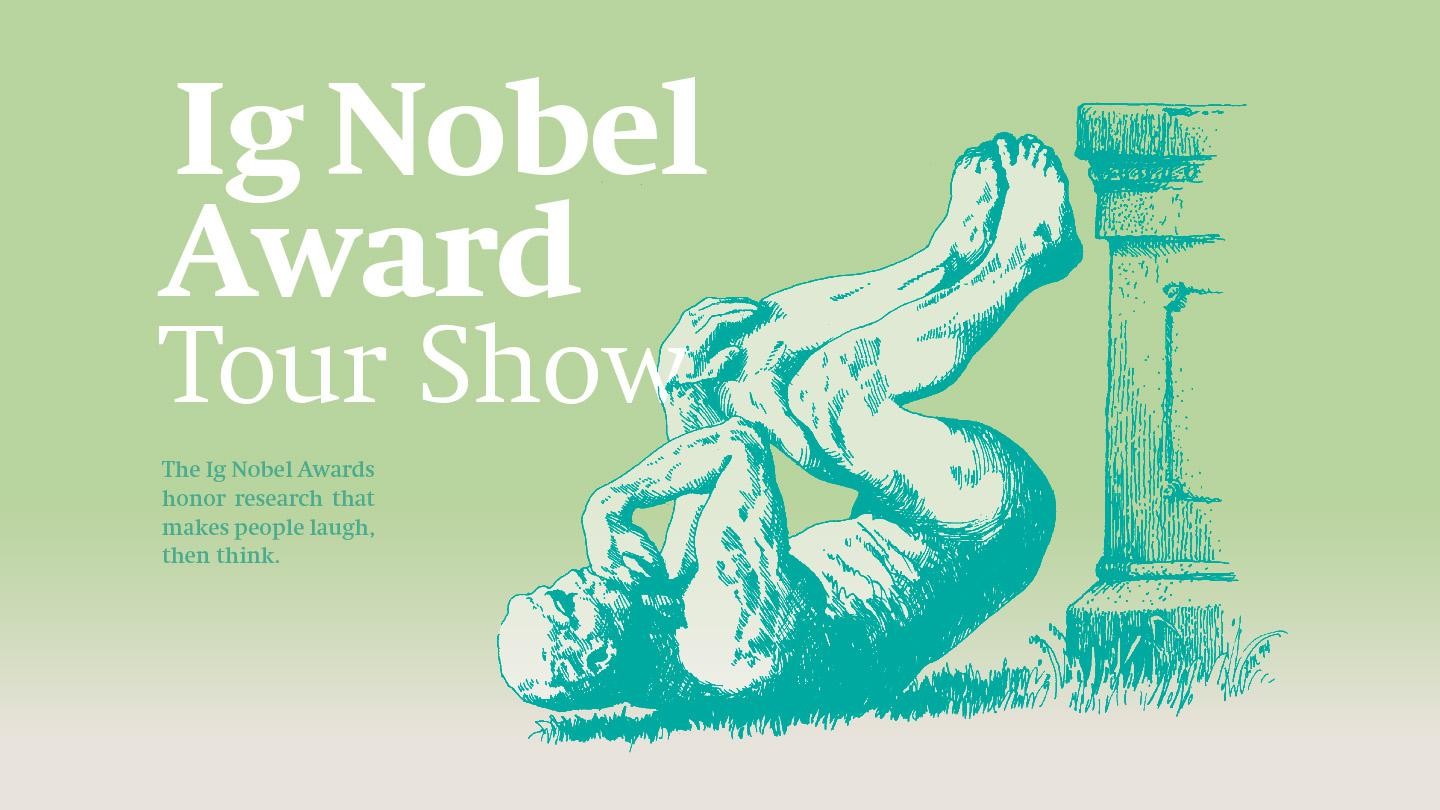 Event details
Date and time

30.03.2020

–

18:00

›

20:00

Place and room
Speaker

Marc Abraham, Minna Lyons, Michael Smith, Sébastien Lebreton

Category
Public Science Events
The Ig Nobel Awards honor research that makes people laugh, then think.

EPFL and NCCR MARVEL have the pleasure to invite you to this show in English.
Free tickets are available from 23 March at the EPFL Esplanade reception desk upon presenting your Camipro card (max. 2 tickets per person)
For people outside EPFL, please contact [email protected], also from 23 March.

With
Marc Abrahams
Father of the annual Ig Nobel Prize ceremony and editor of Annals of Improbable Research
Minna Lyons, School of Psychology, University of Liverpool, UK
2014 Psychology Prize winner — A new study: "Referee height influences decision making in British football leagues"
Michael Smith, University of Konstanz, Germany
2015 Physiology and Entomology Prize winner — "Carefully arranging for honey bees to sting him repeatedly on 25 different locations on his body, to learn which locations are the least painful, and which are the most painful"
Sébastien Lebreton, Institut de Biologie du Développement de Marseille, F
2018 Biology Prize winner — "Detecting, by smell, the presence of a single fly in a glass of wine"
Practical information
General public
Registration required
Export Event