Imaginarium - Scientastic/GEHT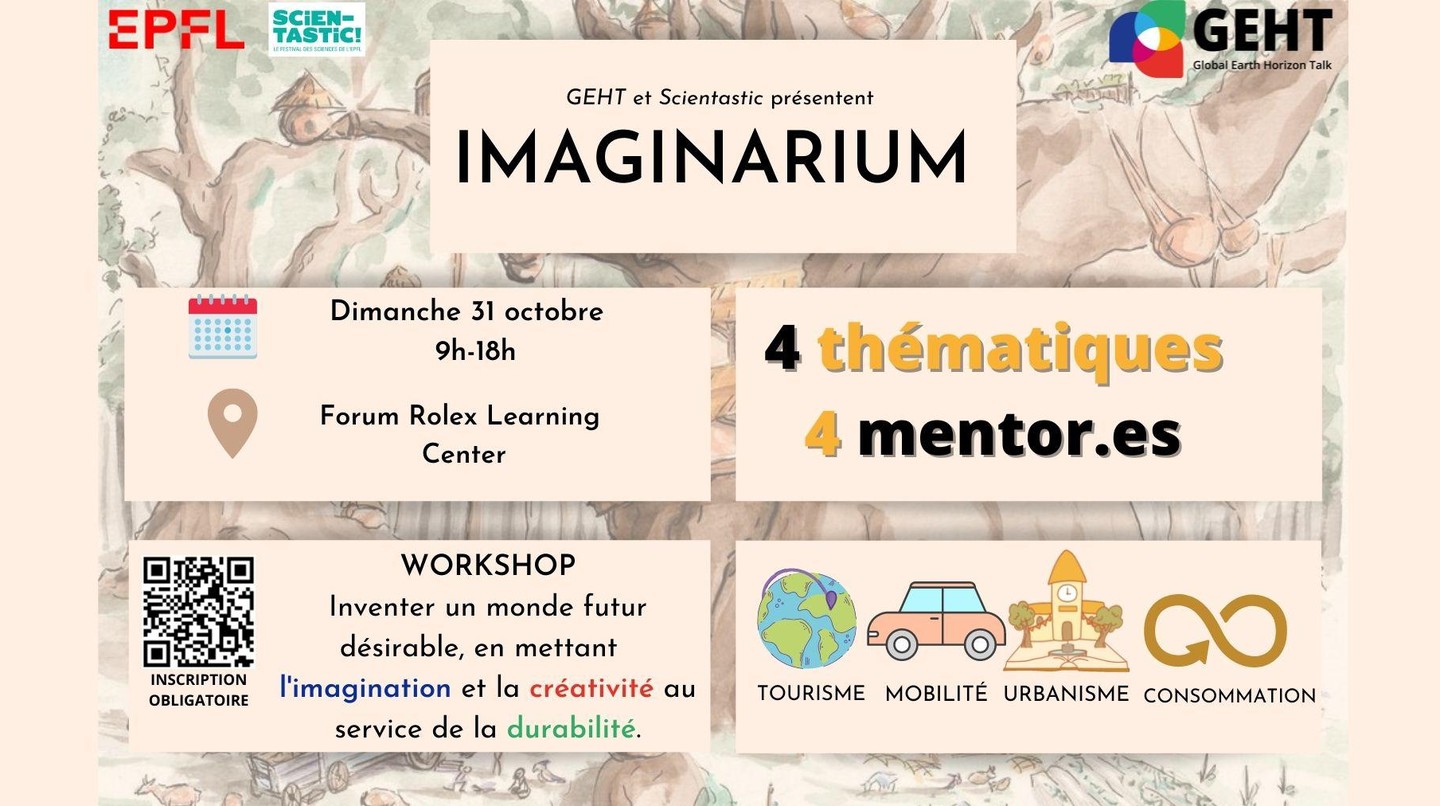 Event details
Date

31.10.2021

–

09:00

›

18:00

Speaker

Nicolas Gluzman Orlane Moynat Rafael Matos-Wasem

Location
Category
Miscellaneous
Event Language
French, English
The Imaginarium invites you to invent desirable future worlds collectively, for one day, by putting your imagination and creativity at the service of sustainability.
You will be grouped into teams according to the theme you have chosen from among mobility, consumption, tourism and urbanism.
A speaker will give a presentation at the beginning of the day to stimulate your creativity; a mentor, a specialist in the chosen theme, will help you design your new world; and finally, illustrators will create a visual rendering of your ideas. At the end of the day, all teams will present the results of their discussions in a small presentation to the rest of the assembly.

This activity is organised, as part of the Scientastic festival, by the Global Earth Horizon Talk (GEHT) association, which combines science popularisation and democratic participation. It is composed of students who want to contribute to the implementation of the ecological transition, convinced that the solutions to the challenges of our century will emerge from the citizens, capable of inventing together a new common horizon.

N.B. Conferences will be in french, but you can come participate to the workshop even if french is not your native language.
Links
Practical information
General public
Registration required
Organizer
GEHT - Global Earth Horizon Talk
SPS - Service de Promotion des Sciences
Export Event
Tags
Imaginaire
Créativité
Durabilité
Workshop
Event broadcasted in