Inaugural Lecture – Prof. Carmela Troncoso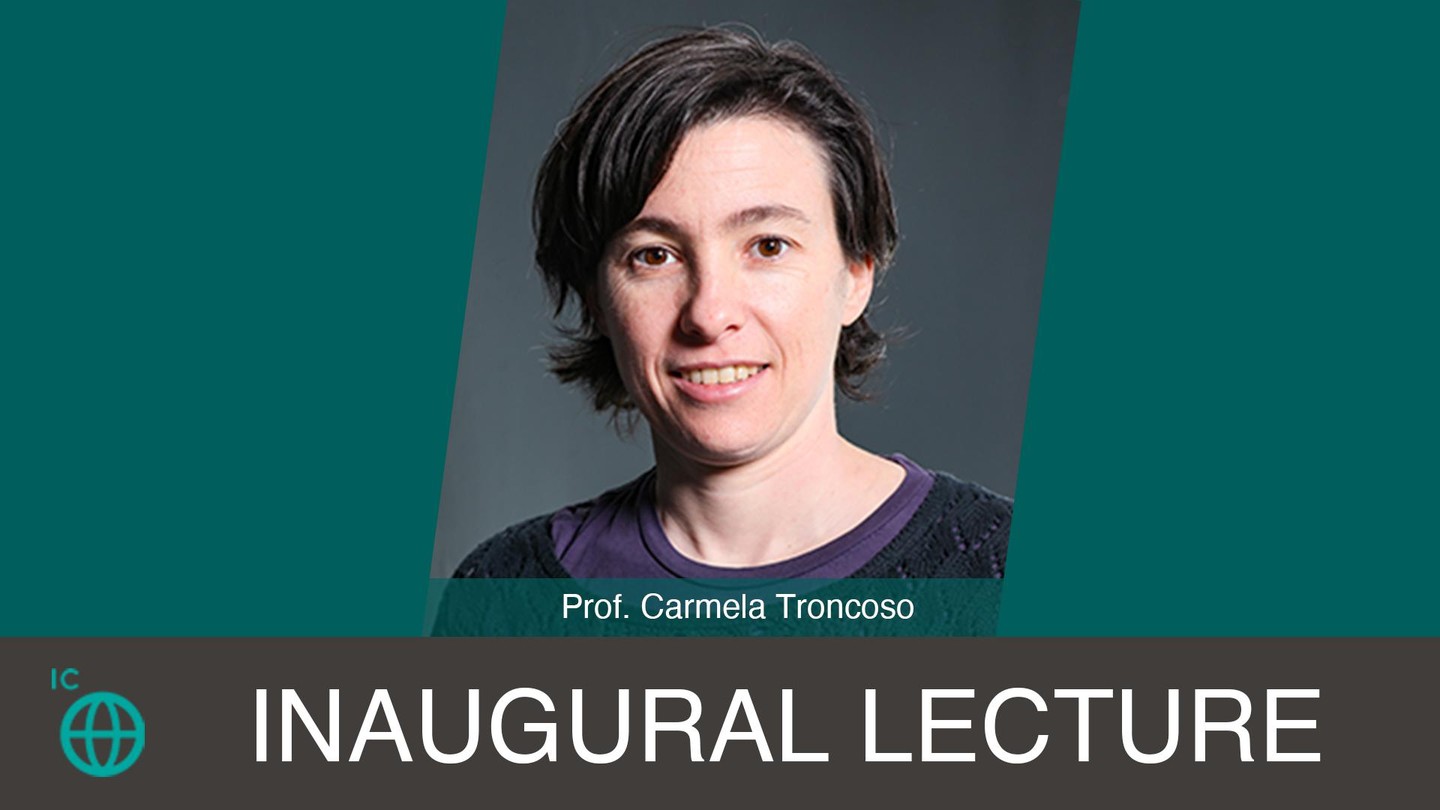 Event details
Date

14.11.2023

Hour

18:00

›

18:55

Speaker
Prof. Carmela Troncoso
Location
Category
Inaugural lectures - Honorary Lecture
Event Language
English
Date: Tuesday 14 November 2023

Program: 
18:00-18:10: Introduction by Prof. Rüdiger Urbanke, Dean of the IC School
18:10-18:40 Inaugural Lecture Prof. Carmela Troncoso
18:40-18:55: Q & A
18:55-20:30: Apéritif in the hall outside CO1 (Passerelle - CO 2nd Fl)
Location:  CO1

Registration: Click here

***********************************************************

Prof. Carmela Troncoso

Privacy engineering: protecting society from technology's harms

Abstract
We live in a world where most of our interactions are mediated by technology. In this world, our digital footprints have become an accurate reflection of ourselves. This information is routinely monetized by service providers, and on occasion used to influence individuals with significant impact on society. In this talk, I will present our work at the SPRING lab on producing technologies that enable digitalization while creating footprints that can only be used for limited purposes therefore reducing the possibility of individual and societal harms.
 
About the speaker
Carmela Troncoso received her PhD in engineering from KU Leuven in Belgium in 2011, where she also spent one year as a post-doc. Between 2012 and 2015 she was the Security and Privacy Technical Leave at Gradiant in Vigo, Spain where she worked on bringing secure technologies to the market. Prior to arriving at EPFL in 2017, she was a faculty member at the IMDEA Software Institute in Madrid. In 2017, her work was awarded the CNIL-INRIA Privacy Protection award, and in 2020 she was included on Fortune Magazine's 40 under 40 Emerging Leaders list.
Practical information
Informed public
Registration required
Organizer
Contact
Export Event
Tags
inaugural lecture
Carmela Troncoso
computer science
ic school
Event broadcasted in