Conferences - Seminars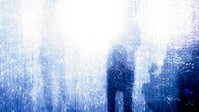 Wednesday 27 March 2019 18:15
PO 01
Innovation: Taking Risks or Making Risks?
By Maja Kuzmanovic, Nik Gaffney, FoAM
The XGrant and YGrant programs are happy to present a keynote on complexity, uncertainty and possible futures.

Innovation focuses on creating radical change in existing fields. When we intervene in complex systems, our future-shaping actions are hard to predict. The complexity of contemporary global challenges make any futures highly unpredictable. Innovating in such turbulent times brings with it a sense of agency, but also responsibility.

How can engineers, entrepreneurs and technopreneurs embrace complexity and uncertainty, in order to act in meaningful ways, whatever the future may bring?

Maja Kuzmanovic & Nik Gaffney, from FoAM, are recognized by the MIT Review amongst the Top 100 Young Innovators, and by the World Economic Forum amongst the Young Global Leaders.

The keynote (18:15-19:15) will be followed by an apero and a short playful workshop (19:15-21:15).

Event is free, registration is mandatory here.
Organization EPFL Vice-presidency for Innovation
Contact Michka Mélo
Accessibility Informed public
Admittance Free