Love Data Week 2023 at EPFL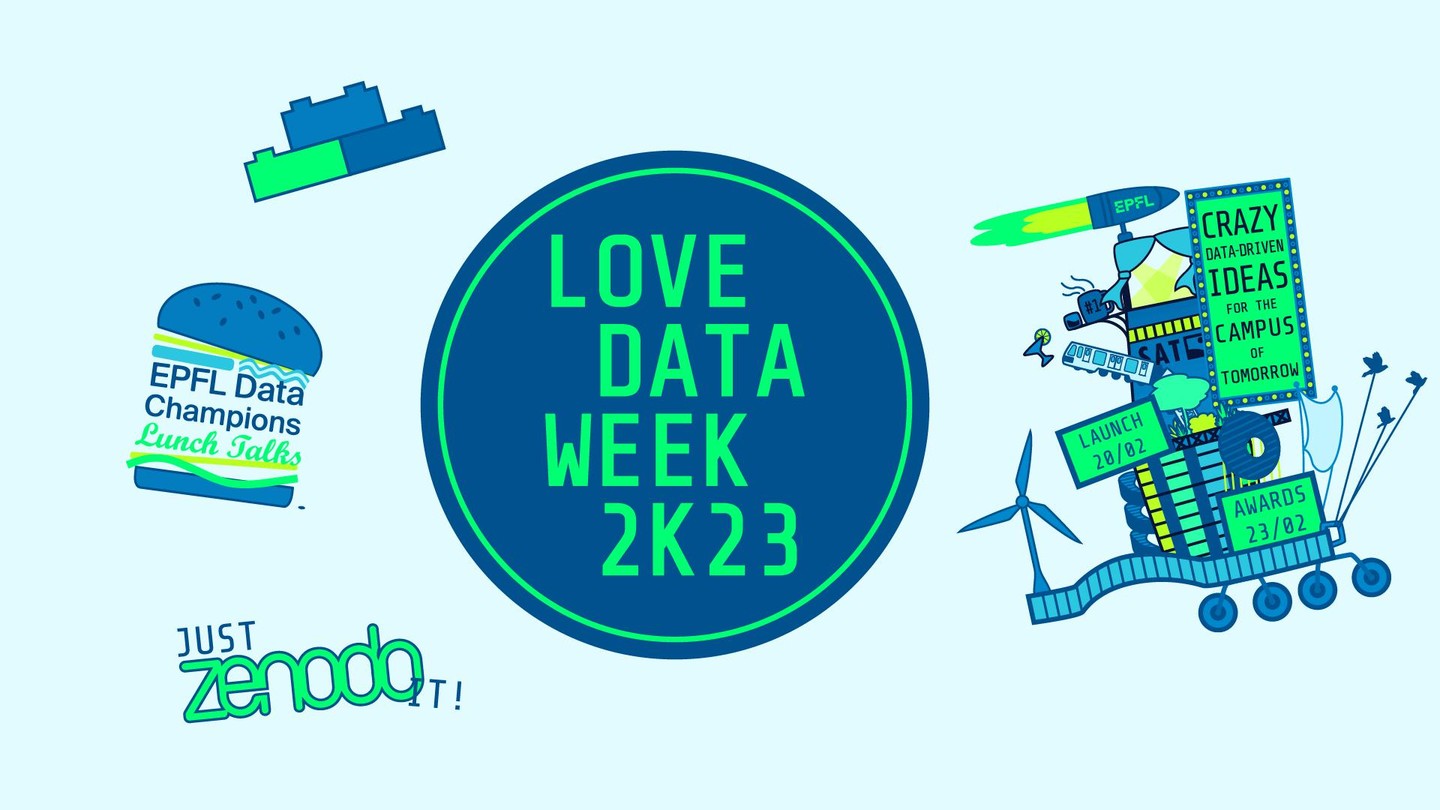 Event details
Date

14.02.2023

›

23.02.2023

Hour

00:01

›

23:59

Location
Category
Conferences - Seminars
Event Language
French, English
We are pleased to invite you to the Love Data Week 2023 edition on EPFL campus. The Love Data Week is an international event that aims to celebrate good practices in Research Data Management (RDM) among research communities.
This year, the EPFL Library thinks big with a two-week event open to all EPFL audiences, from students to researchers and staff. We offer you several activities: LEGO® and Zenodo workshops, talks with the EPFL Data Champions community, and to end on a high note: the very first EPFL Ideathon dedicated to data!
Don't wait to register and see you on campus from February 14th to 23rd!

PROGRAM
 
 

WORKSHOP | The LEGO® metadata game: another (reproducible) brick in the wall
Tuesday, Feb. 14 | 12:30-14:30 | CO 120
Can you reproduce a model with just documentation? Can you make your documentation clear enough to enable others to reproduce your model? Let's play with LEGO® bricks and learn how to capture, record, and disseminate metadata, and how you can incorporate metadata into your own work.
This event is open to everyone.
Register now

__________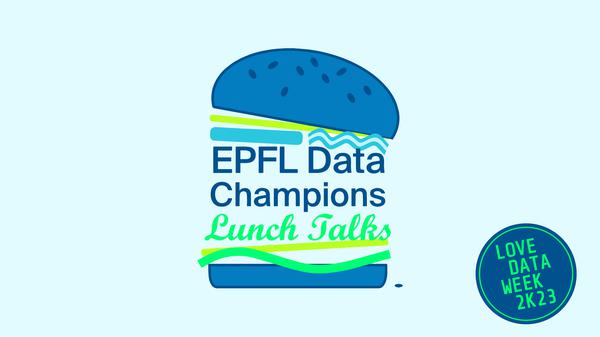 DATA CHAMPIONS LUNCH TALKS | Open Educational Resources (OER) for Data & Code
Thursday, Feb. 16 | 12:00-13:00 | Auditoire CM 1 1
During the traditional Data Champions Lunch, to data experts will talk about Open Educational Resources (OER) for Data:
Sara Bonella (Deputy Director of CECAM)
"Open Software Services for Classroom and Research: the OSSCAR platform"
Denis Gillet (Head of the React Group and EPFL Data Champion)
"Supporting the full OER life-cycle, from creation to data-informed assessment"
You will have the opportunity to discuss with the Data Champions and learn best practices and useful tools for managing your research data.
Sandwiches and drinks offered by EPFL Library.
This event is open to everyone.
Register now

__________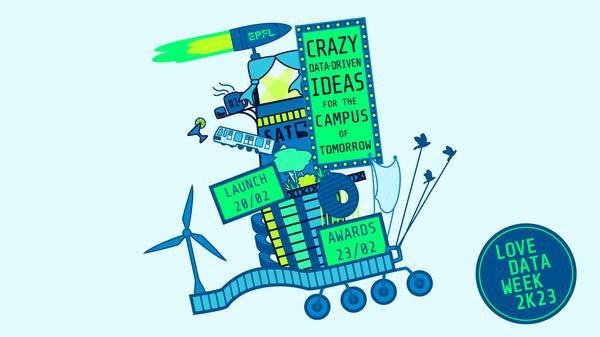 DATA IDEATHON | Crazy data-driven ideas for the campus of tomorrow
Join the first Data Ideathon organized by EPFL Library. As we thrive to better support the management of your research data throughout the year, we now invite you to use data to push the boundaries of creativity.
What if you could access any type of data generated and collected at EPFL? Would you be able to craft sustainable solutions with this massive amount of data? The data you will use to shape your ideas may exist or not, may be accessible or not, and may be related to the theme of your choice: research, education, innovation, sustainability, climate, energy, transportation, food, recycling, housing, diversity, life on campus, etc.
Whether you are alone, a team, or with your lab fellows: come and play with your peers, show your talent, have fun and win awards!
 
Launch event: Let's think with data [ Presentation slides ]
Monday, Feb. 20 | 12:30-13:30 | Auditoire CM 1 1
It's the starting point of the Ideathon! A team of data experts from the Library will give you some examples of more or less crazy ideas that could be developed from data... You can then join a team, or run the idea race on your own during 3 days.
This event is open to everyone.
Register now
 
Closing event: Pitches and award ceremony
Thursday, Feb. 23 | 12:00-14:00 | BS 270
After 3 days of hard thinking, participants will have the opportunity to share their concepts or ideas in any creative form of expression: texts, slides, images, illustrations, short videoclips, prototypes, theatrical performances, etc. without any barriers of format to enable out of the box thinking. The only requirements: 3-minute English or French pitches.
The ideas will be reviewed by a panel of data experts from the Library. The 3 winning projects will receive rewards worth 500, 300 and 200 CHF.
Sandwiches and drinks offered by the EPFL Library.
This event is open to everyone.
Register now
And the winners are...



First prize: "BookAIvent"
Monica Sanjuan Roman & Claas Klatte
https://go.epfl.ch/bookAIvent

Second prize: "SmartMenu"
Elliot Vaucher & Sunny Avry
https://go.epfl.ch/smartmenu

Third place: "Beer & Good Grades"
Bassel Abdelmassih & Mehdi Krichen
https://go.epfl.ch/goodgrades

__________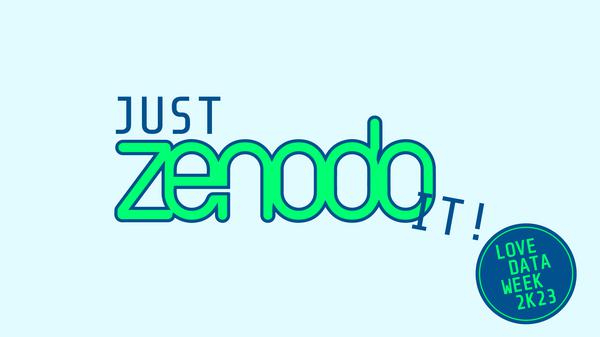 WORKSHOP | Just Zenodo it!
Wednesday, Feb. 22 | 12:30-14:30 | RLC A1 230
[ Participants are not expected two stay for the whole duration of the workshop ]
Come and see how easy it is to submit your data to Zenodo, the data repository of choice for many EPFL researchers. The EPFL Research Data Team will help you upload your own data or code, or simulate a submission with fictitious data. You will see the many options for customizing your metadata and discover the EPFL Zenodo Community, where you can boost your data visibility.
This event is open to everyone.
Register now
Links
Practical information
General public
Registration required
Organizer
EPFL Library Research Data Team
Contact
Export Event
Event broadcasted in