Root Causes and Possible Solutions to Academic Bullying in Higher Education. Dr. Morteza Mahmoudi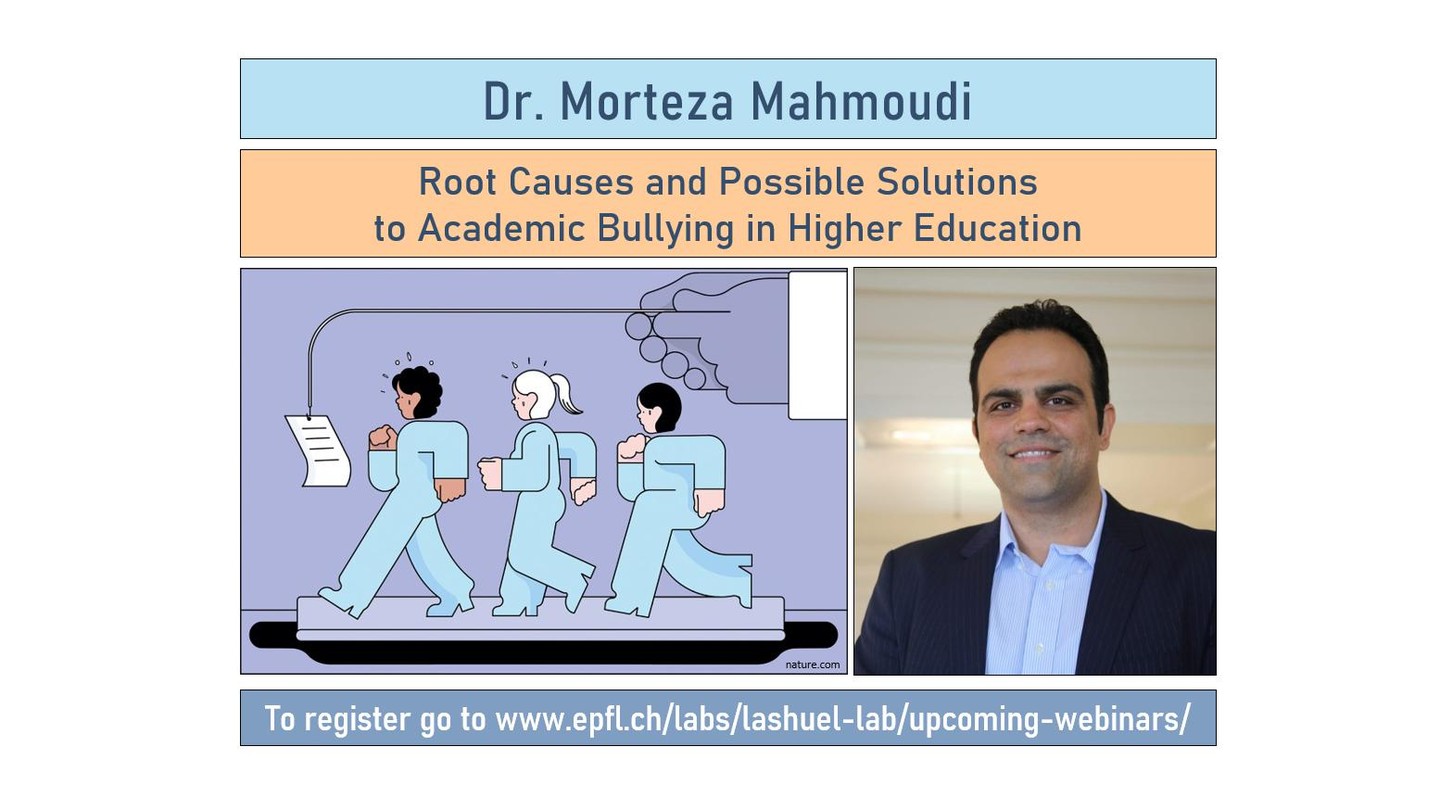 Event details
Date

05.10.2022

Hour

17:15

›

18:30

Speaker
Dr. Morteza Mahmoudi is an Assistant Professor at the Department of Radiology and Precision Health Program at Michigan State University. His specific research interest is in nanomedicine and regenerative medicine for development of new nano-based platforms for prevention/treatment of life-threatening conditions such as cardiomyopathy and cancer. His lab is also very active on social sciences specifically in the fields of gender disparity in the scientific backyard and academic bullying. 
Location
Online
Category
Conferences - Seminars
Event Language
English
!! Date and time updated !!
Please register here 

The All for One and One for All Mental Health in Academia and Society webinar series are back for the autumn semester!

Our first guest speaker is Dr. Morteza Mahmoudi, who will discuss the salient issue in academia, which does not get a lot of spotlight -  Academic Bullying

Academic bullying is a serious issue that affects all disciplines and people of all levels of experience. To create a truly safe, productive, and vibrant environment in academia requires coordinated and collaborative input as well as the action of a variety of stakeholders, including scholarly communities, funding agencies, and institutions. This talk will focus on a framework of integrated responding, in which stakeholders as responsible and response-able parties could proactively collaborate and coordinate to reduce the incidence and consequences of academic bullying while at the same time building constructive academic cultures. The outcome of such a framework would be to create novel entities and actions that accelerate successful responses to academic bullying.

 
Links
Practical information
General public
Registration required
Organizer
Contact
Export Event
Tags
mental health
academia
bullying
Event broadcasted in