TEDxEcublens Annual Conference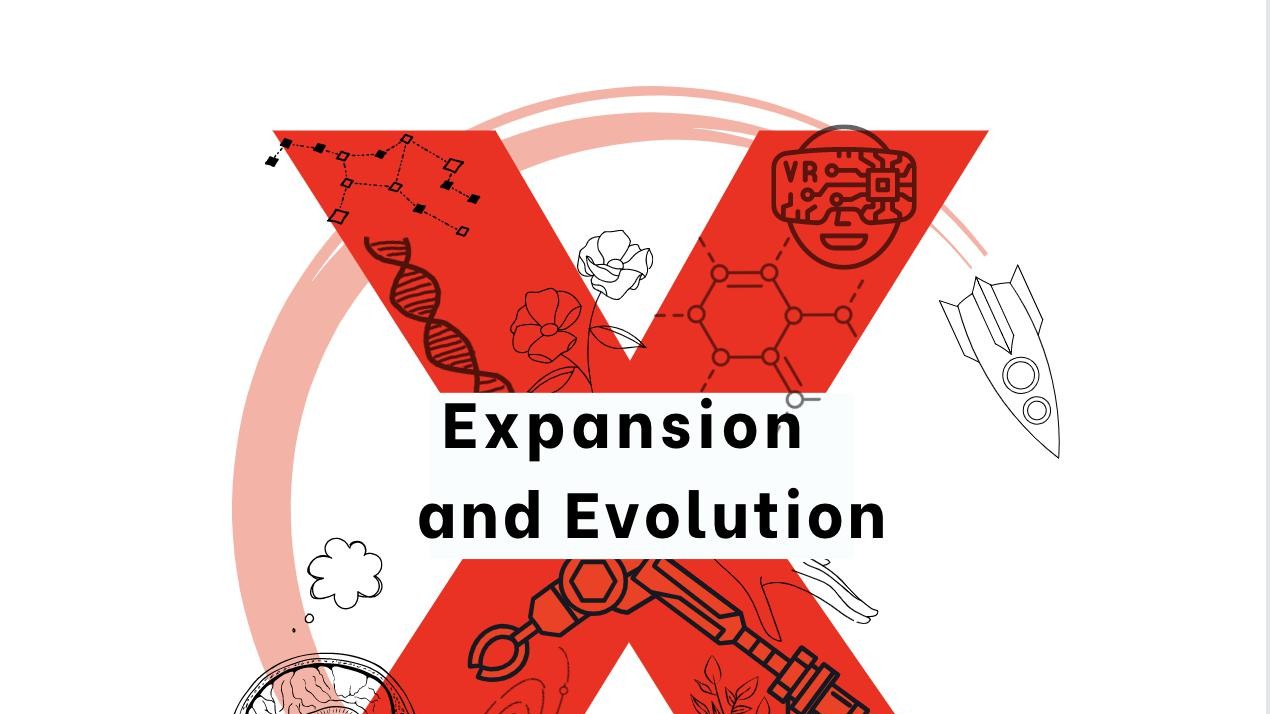 Event details
Date

19.10.2022

–

18:00

›

23:00

Speaker
1. Eline Van Der Beek - "Nutritional Programming During the First 1000 Days: A Window for Adult Disease Prevention"
Eline Van der Beek is the Head of Nestlé Institute of Health Sciences (EPFL) since April 2021. She worked as the research director for Early Life Development at Danone Nutricia Research in Singapore, the first center in Asia to focus on maternal and child health. 2. SAYPE - "Art to Serve Humanity?"
Guillaume Legros is a self-taught artist and a nurse by training, who is nowadays considered a pioneer of a new land art movement. He is famous for painting large frescos on grass, using a style that mixes graffiti and land art. In 2019, Forbes ranked him among the 30 most influential people in the world under 30 in the field of art and culture. 3. Matteo Pariset - "News in 4k: The True Face of Ineffective News."
Matteo studies Computer Science Theory at EPFL. He has officially selected online misinformation as his favorite topic of discussion, replacing the much beloved endless debates about politics and food. Meanwhile, to move from words to deeds, he is developing nugget.news — a decentralized news distribution platform designed to promote a fair and open access to information.   4. Muriel Richard Noca - "Heavy Traffic Jam in Space"
Muriel Richard Noca is the Co-Founder and Chief Technology Officer of ClearSpace, a ground-breaking initiative based in Switzerland to clear up Space debris. ClearSpace provides in-orbit services to support institutions and commercial operators in accomplishing their space missions safely and sustainably. 5. Lucie Chollet et Romane Picheral - "Projet22: An Improvised Musical Performance"
Lucie is a passionate cello instructor as well as a classical cellist, passionate about orchestra, period playing, and contemporary music. Romane is a part of the Bloom trio (guitar, cello and clarinet), where she plays chamber music. She's also part of the concerts of the orchestra of the Haute Ecole de Musique of Lausanne.   6. Hai Nhu Pham - "Third Culture Kids, the Model Citizen of the World"
A 23-year-old Master's student who has spent half of her life in Switzerland and is ready to share her experience as a foreigner with people fighting the same battles as her: finding their global identity.   7. Chan Cao - "Storing Data Like Nature."
Dr. Chan Cao is head of the Laboratory for Bio and Bio-Inspired Nanosystems at EPFL. Following her award of the prestigious PRIMA grant from the Swiss National Science Foundation in 2020, she founded her own research group at EPFL's School of Life Sciences. 8. Alexandre Alahi - "Socially Aware AI."
Dr. Alexandre Alahi is currently an Assistant Professor at EPFL. His research uses Computer Vision and Machine Learning applied to transportation problems and Smart Environments. In 2022, Alahi was recognized by AMiner as one of the top 100 Most Influential Scholars in Computer Vision over the past 10 years.
Location
Category
Conferences - Seminars
Event Language
English
TEDxEcublens 2022 is the third edition of our annual conference. It will take place on October 19th at 6:00 PM at the SwissTech Convention Center, auditorium B. Secure your seat before it sells out! Tickets sales close on October 9th. Find your ticket here: https://lnkd.in/edBfaFgR

As a way to celebrate the remarkable evolution of our association and the expanding number of its members, the theme of the conference is
Expansion and Evolution.

The event will feature 7 speakers and 2 perfomers (listed below) from varying backgrounds and professions who will each interpret the event's theme in their own way with a 8-to-12 minute long speech.


During the break in between the two main parts of the conference, dinner will be served and you will get the chance to interact with us, with the speakers, and with our partners who helped us make this event happen. Our special thanks go towards our main partner The Office for Economic Affairs and Innovation of the Canton of Vaud (SPEI). For the entrepreneurship enthusiasts, people from the FIT program and Innovaud will be there to talk business with you. Also, members of ForumEPFL will be present to answer your questions.
 
Links
Practical information
General public
Registration required
Contact
Export Event
Event broadcasted in