Public Science Events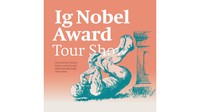 18:00-20:00
Forum Rolex
The Ig Nobel Awards honor research that makes people laugh, then think. With Marc Abrahams Father of the annual Ig Nobel Prize ceremony and editor of Annals of Improbable Research Claire Rind, Institute of Neuroscience, Newcastle University, UK 2005 Peace Prize winner — Monitoring a brain cell of a locust while that locust watches selected ...
Read more about "Ig Nobel Award Tour Show 2019"
By
Marc Abraham, Claire Rind, Marc Fardin, Mark Dingemanse
Movies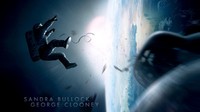 18:30-22:00
BC 420
Please come join us for a free screening of "Gravity," a crtically aclaimed movie starring Sanda Bullock and George Clooney as two astronauts stranded in space. Shown in English, with subtitles in French, the movie is the second event in the «Soirées CECAM/MARVEL» series, an initiative to offer more after-hours activities on campus. We hope ...
Read more about "Gravity - "Soirées CECAM/MARVEL" Movie Night"