Conferences - Seminars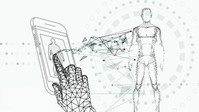 18:00-21:30
EPFL Rolex Center
Exploring the business implications of Health Tech devices and the data they generate. The prevalence of micro-sensor enabled wearable devices, combined with the increasing accuracy of these sensors is blurring the lines between consumer devices and medical technology. What potential does this plethora of data hold for users, the businesses that have access to it, ...
Read more about "Innovation Leaders Event 2019"

By
Neeltje van HOREN, Bank of England
10:30-12:00
BC 420
The College of Management of Technology, in collaboration with IC, is launching a new EPFL Seminar series on "Computational Social Sciences & Economics." The seminar will bring in leading guest speakers to examine questions that are of great importance for EPFL and society more broadly. Our first high-level guest speaker will be Prof. James A. ...
Read more about "The Science of Science: What makes science effective?"
Internal trainings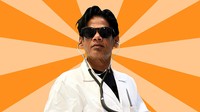 09:30-11:30
RLC A1 230
This workshop is for people who want to start using Zotero, a free tool that enables to collect, organize and share bibliographic references. Zotero spares its users from spending troublesome hours on the creation of a bibliography. Very useful for anyone who writes reports or theses, Zotero will be useful all along the curriculum and ...
Read more about "Up to speed with Zotero"