Public Science Events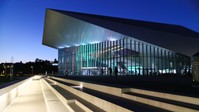 10:00-18:00
STCC 2 52
Nous sommes très heureux de vous accueillir à la 6ème édition du Salon des Technologies et de l'Innovation de Lausanne. Seront présentés les start-up, laboratoires, entreprises les plus innovantes de Suisse. Vous aimez les nouvelles technologies? Elon Musk est votre idole? Vous avez deux jambes? Venez les rencontrer autour de stands intéractifs. Vous decouvrirez d'étonnantes ...
Read more about "SALON DES TECHNOLOGIES ET DE L'INNOVATION DE LAUSANNE"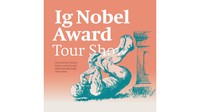 18:00-20:00
Forum Rolex
The Ig Nobel Awards honor research that makes people laugh, then think. With Marc Abrahams Father of the annual Ig Nobel Prize ceremony and editor of Annals of Improbable Research Claire Rind, Institute of Neuroscience, Newcastle University, UK 2005 Peace Prize winner — Monitoring a brain cell of a locust while that locust watches selected ...
Read more about "Ig Nobel Award Tour Show 2019"
By
Marc Abraham, Claire Rind, Marc Fardin, Mark Dingemanse
Exhibitions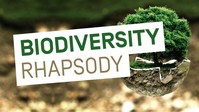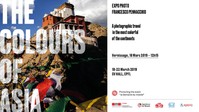 Hall SV
"90 days, 6 countries, 16k photos on my memory cards and the deep sensation to have experienced something unique. A journey among cultures, religion and enriching people. But most of all, a trip amongst colours. Of the people's eyes, of women's saris, of the desert sand. An entirely new way to define and understand colour, ...
Read more about "Exposition Photo - Colors of Asia"
Deadline
CHUV - Auditorium César Roux - Lausanne
Cultural events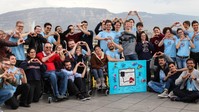 17:00-20:30
Campus Biotech, Auditorium H8
HackaHealth — Make your abilities matter During the weekend of March 22-24th, interdisciplinary teams will work on projects defined by people with disabilities to tackle challenges in their daily living. The teams are composed of makers, engineers, designer and the users themselves, for a holistic and user-centric approach to hacking. A closing ceremony invites the ...
Read more about "HackaHealth - Closing Ceremony"